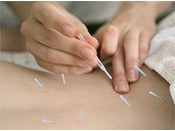 In 2010, 250,000 women will be diagnosed with breast cancer, but there is some good news: the disease's death rate is steadily declining. That's largely due to modern treatments, but they often come with intense side effects.
Quintell Williams is getting ready for what may just be the most relaxing part of her day. Believe it or not, it's being poked with a dozen or so acupuncture needles.
Quintell is a two time breast cancer survivor. She's gone through a mastectomy, reconstruction, chemotherapy and radiation. But what's really hurting her now is a side effect of her breast cancer medicine.
"There's joint pain. Sometimes you feel like your joints are on fire actually, you know. That's the basic side effect that I would feel more than anything," said Quintell.
Even though these drugs can reduce the risk of breast cancer recurring by almost 50 percent, the joint pain and stiffness cane be so severe.
"That a lot more women are stopping their medication than we originally realized and adherence is a big problem, which is unfortunate for a medication that works so well," said Dr. Dawn Hershman, of New York Presbyterian-Columbia Medical Center.
But rather than add yet another drug like a painkiller, Dr. Hershman decided to see if acupuncture might help. Quintell volunteered for a study where half the women got acupuncture for their pain, and the other half got the acupuncture needles placed in a sham or fake way.
"To get your desired treatment effect you have to hit certain acupuncture points with the acupuncture needle and that is real acupuncture," said acupuncturist Jillian Chapodice.
"There was about a 50 percent reduction in pain and stiffness in women that have gotten true acupuncture compared to the women that had gotten sham acupuncture, or fake acupuncture," added Dr. Hershman.
Quintell was in the group that got real acupuncture and real pain relief.
"On a scale of 1 to 10, I would say maybe a 3. It had been a 10 because it was very painful," said Quintell.
NEW YORK (CBS)
Quick Study: Acupuncture may lessen fear of dental work
PHOBIA

Acupuncture may lessen fear of dentist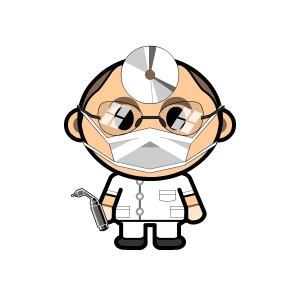 THE QUESTION When fear and apprehension keep someone from going to the dentist, might acupuncture help relieve the anxiety?
THIS STUDY involved 20 adults who had struggled with moderate to severe dental anxiety for an average of 10 years. Most had cancelled earlier appointments; a few had gotten some treatment under general anesthesia or after taking sedatives. When they arrived for a scheduled appointment for routine dental work, such as a cleaning, they first were given a five-minute acupuncture treatment, at two points on the head that have been shown to evoke relaxation. Their anxiety was measured before the acupuncture, which they did not know would be available, and after their dental treatment. On average, their scores on a standardized anxiety scale dropped from 28 (severe) to 11.5 (mild). Two people reported sleepiness. All of them completed their dental exam.
WHO MAY BE AFFECTED? People who avoid getting dental care because of anxiety, sometimes called odontophobia for severe cases. Relaxation techniques, behavioral therapy, biofeedback, hypnosis and sedatives help some but not all who have these fears.
CAVEATS The study included a small number of participants. Acupuncture was administered by dentists who had been trained in the technique.
FIND THIS STUDY March issue of Acupuncture in Medicine.
by Linda Searing