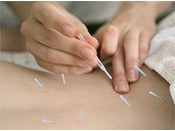 In 2010, 250,000 women will be diagnosed with breast cancer, but there is some good news: the disease's death rate is steadily declining. That's largely due to modern treatments, but they often come with intense side effects.
Quintell Williams is getting ready for what may just be the most relaxing part of her day. Believe it or not, it's being poked with a dozen or so acupuncture needles.
Quintell is a two time breast cancer survivor. She's gone through a mastectomy, reconstruction, chemotherapy and radiation. But what's really hurting her now is a side effect of her breast cancer medicine.
"There's joint pain. Sometimes you feel like your joints are on fire actually, you know. That's the basic side effect that I would feel more than anything," said Quintell.
Even though these drugs can reduce the risk of breast cancer recurring by almost 50 percent, the joint pain and stiffness cane be so severe.
"That a lot more women are stopping their medication than we originally realized and adherence is a big problem, which is unfortunate for a medication that works so well," said Dr. Dawn Hershman, of New York Presbyterian-Columbia Medical Center.
But rather than add yet another drug like a painkiller, Dr. Hershman decided to see if acupuncture might help. Quintell volunteered for a study where half the women got acupuncture for their pain, and the other half got the acupuncture needles placed in a sham or fake way.
"To get your desired treatment effect you have to hit certain acupuncture points with the acupuncture needle and that is real acupuncture," said acupuncturist Jillian Chapodice.
"There was about a 50 percent reduction in pain and stiffness in women that have gotten true acupuncture compared to the women that had gotten sham acupuncture, or fake acupuncture," added Dr. Hershman.
Quintell was in the group that got real acupuncture and real pain relief.
"On a scale of 1 to 10, I would say maybe a 3. It had been a 10 because it was very painful," said Quintell.
NEW YORK (CBS)
Quick Study: Acupuncture may lessen fear of dental work
PHOBIA

Acupuncture may lessen fear of dentist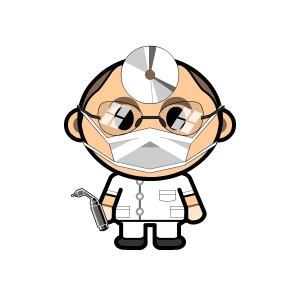 THE QUESTION When fear and apprehension keep someone from going to the dentist, might acupuncture help relieve the anxiety?
THIS STUDY involved 20 adults who had struggled with moderate to severe dental anxiety for an average of 10 years. Most had cancelled earlier appointments; a few had gotten some treatment under general anesthesia or after taking sedatives. When they arrived for a scheduled appointment for routine dental work, such as a cleaning, they first were given a five-minute acupuncture treatment, at two points on the head that have been shown to evoke relaxation. Their anxiety was measured before the acupuncture, which they did not know would be available, and after their dental treatment. On average, their scores on a standardized anxiety scale dropped from 28 (severe) to 11.5 (mild). Two people reported sleepiness. All of them completed their dental exam.
WHO MAY BE AFFECTED? People who avoid getting dental care because of anxiety, sometimes called odontophobia for severe cases. Relaxation techniques, behavioral therapy, biofeedback, hypnosis and sedatives help some but not all who have these fears.
CAVEATS The study included a small number of participants. Acupuncture was administered by dentists who had been trained in the technique.
FIND THIS STUDY March issue of Acupuncture in Medicine.
by Linda Searing
Can't kick smoking habit? Some are trying acupuncture Read more
A Brewski with a Difference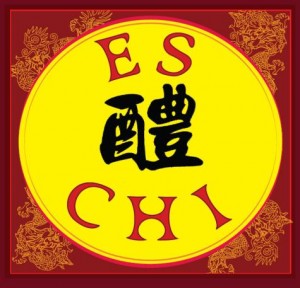 Timed to coincide with the Chinese New Year is the debut of "ES Chi Tonic Herbal Ale", a new beer formulated for "better internal balance."
The sudsy concoction is the collaboration of Marin Master Herbalist, Dr Yen-Wei Choong and Marin Brewing Company's Brewmaster, Arne Johnson. Together the two have created an ale "using a synergistic blend of wild Chinese herbs." The proprietary blend of ten herbs are cooked for several hours, blended and then the whole thing ferments for for two weeks.  
According to Dr. Choong, "regular beer is cold in nature, or too Yin, which slows the metabolism. By brewing ale with these specially selected herbs, which gently warm-up the Yang energy, there is a better internal balance."
The beer is available now at Marin Brewing Company and at Bay Area beer fests in the upcoming months.
Acupuncture May Help Treat Depression In Expectant Mothers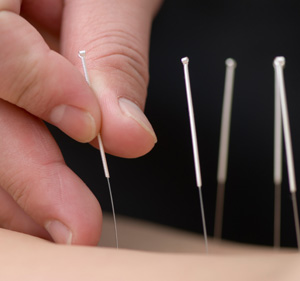 According to a new study, acupuncture may be an effective way to treat depression in pregnant women.
Currently, nearly 20 percent of women report symptoms of despair during pregnancy, while approximately 10 percent meet the criteria for major depression. Coping with the disorder can be extremely difficult for many women who do not want to take anti-depressants during pregnancy out of concern for the developing fetus.
"Depression during pregnancy is an issue of concern because it has negative effects on both the mother and the baby as well as the rest of the family," said study author Rosa Schnyer.
In the study, a total of 150 pregnant women meeting the standards for major depressive disorder were separated into three groups. One-third of the respondents were given acupuncture specific for depression, another one-third was given control or "sham" acupuncture and the others were treated only with massage.
The researchers found that the women who received depression-specific acupuncture experienced a significantly greater decrease in symptoms related to the disorder.
Acupuncture may also be used to help alleviate symptoms associated with headaches, lower back pain and menstrual cramps.
Acupuncture boosts libido, decreases hot flashes in breast cancer patients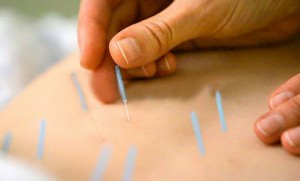 A new study has shown that acupuncture not only helps reduce hot flashes, but also improves sex drive of breast cancer patients.
The Henry Ford Hospital study revealed that acupuncture, when compared to drug therapy, has a longer-lasting effect on the reduction of hot flashes and night sweats for women receiving hormone therapy for breast cancer treatment.
Women also report that acupuncture improves their energy and clarity of thought, and improve their sense of well-being.
"Acupuncture offers patients a safe, effective and durable treatment option for hot flashes, something that affects the majority of breast cancer survivors. Compared to drug therapy, acupuncture actually has benefits, as opposed to more side effects," said study lead author Eleanor Walker, M.D., division director of breast services in the Department of Radiation Oncology at Henry Ford Hospital.
Ads by Google Menopause Is Easy A method that really works Natural, effective and lasting.www.maytree.netCancer Ayurveda Treatment STOP Cancer, live health long life no side effects, permanent resultswww.cowurine.com/CanStop Hot Flushes Cold Night sweats & mood swings too. Olivia's Secret. Guaranteed.www.oliviasecret.com
During the study, Walker and her research team recruited 50 patients tested the use of acupuncture to combat vasomotor symptoms in breast cancer patients as an alternative to drug therapy.
The patients were randomly assigned to receive either acupuncture or venlafaxine treatment for 12 weeks.
At the end of 12 weeks, all patients stopped their therapy and were followed for one year.
The study found that both groups initially experienced a 50 percent decline in hot flashes and depressive symptoms, indicating that acupuncture is as effective as drug therapy.
However, the acupuncture group continued to experience minimal hot flashes, while the drug therapy group had a significant increase in hot flashes.
The acupuncture group did not experience an increase in the frequency of their hot flashes until three months post-treatment.
The study is published online in the Journal of Oncology.
Source: Indian Express
Alternative methods aid tumor treatment Read more
Moxa and Cancer Traditional Chinese Medicine Case Study

Shanghai Research Institute
by Zhao Cuiying, Chen Yunfei, Zhao Jiazeng, Chen Hanping, Zhang Yingying, and Hong Xian (Shanghai Research institute of Acupuncture and Meridian, Shanghai 200030, China)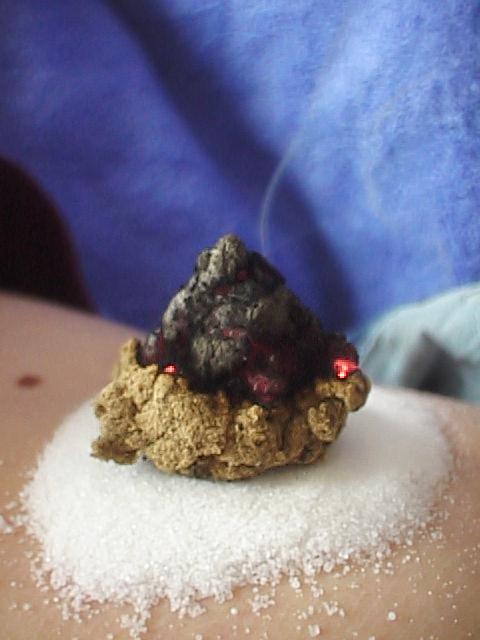 Abstract: In the study, the antitumor effect was observed by employing HAC-tumor-bearing mice treated with direct moxibustion on point Guanyuan(CV 4 ) (Group M), subcutaneous administration of liposome encapsulated immunomodulators called IMC(Group IMC), and combination of these two methods (Group M + IMC). Parameters reflecting biological characteristics of tumor cells, including 5 kinds of lectins, mitotic cycle, expression of C-erbB-2 oncogene and counts of AgNORs were further investigated. The results showed that treatment with combination of moxibustion and IMC could significantly lower three lectins (ConA, LCA, RCA) among these five lectins (BSL, ConA, LCA,RCA, WGA), significantly reduce the expression of C-erbB-2 oncogene, the counts of AgNORs and the percentage of phase S in HAC tumor cells (compared with Group IMC). Moxibustion or IMC alone did render a certain degree of influence on the above-mentioned parameters, although most of changes were not statistically significant. The above-mentioned results indicated that the antitumor efficacy achieved by treatment with combination of moxibustion and IMC was mainly through its influence on biological characteristics of the tumor cells, namely, its reducing effect on DNA synthesis or on the proliferating rate of tumor cells and its influence on other biological characteristics of tumor cells.
Key Words: Moxibustion, Immunomodulation, Cytobiology
In the past, most of studies on the mechanism of antitumor action of moxibustion and acupuncture usually paid less attention to the influence of cytobiology. As a matter of fact, the development of cancer in host is a rather complicated biological process. In one hand, it is depended on biological character of tumor cell itself, in the other hand, it has a close relationship with the action or reaction between host and tumor, reflecting both sides of struggle statement between the vital energy and pathogenic factors. As the action of acupuncture and moxibustion shows synchronous regulation with multiways, multi-segment and multi-layers. Therefore in addition to studies on the side of immunology, it is relatively important to further investigate the influence of cytobiology which would promote the efficacy of antitumor effect and popularize its clinical practice.
Materials and Methods
Animals: Female C57BL/6 mice were obtained from the small animal section, Chinese Academy of Sciences (Shanghai ). They were maintained in pathogen-free conditions and were used at age 6-8 weeks.
Tumors: The HAC tumors are MCA-induced ascites carcinoma of C57BL/6 origin. These tumors were generated in our laboratory and were passaged s. c. for seven generations, at which time a cryopreserved vial from the first generation was thawed and transplanted. The single tumor cell were washed in HBSS(Biofluids, MD) counted, and diluted to a concentration of 5 x 105 cells/ml for transplantation. Treatment methods: The HAC-tumor-bearing mice treated with direct moxibustion on point Guanyuan(Group M) (two cones a day for six days, qod. one cone weighs 1. 5 mg). The second mice group treated with subcutaneous administration of liposome encapsulated immunomodulators (Group IMC). The third group treated with these combination of above two methods (Group M + IMC). The control group treated with nothing but the same dose of saline.
Flow cytometry and sorting: Freshly excised tumor tissues(0.5-2 g, wet weight) were minced into pieces smaller than 1 mm3 and washed with PBS. The mixture was poured through double Nitex sheets and harvested suspension. The supernatant was pipetted off. The pellet was placed in whirlpool mixer added with 2 ml absolute alcohol. After the pellet becoming pooled completely, stored at 4oC. Before experiment, the tumor cells should be digested with RNase (100 ug/ml, Sigma Chemical Co. St Louis. Mo) and pepsase (100 ug/ml, Difco Chemical Co. ) and stained with Ethidium Bromide. Then tested by using EPICS-I system of FCS.
Lectin receptor experiment: Preparation of samples: fresh tumor tissues were placed in 10% formalin for fixation. Formal embedding with paraffin, 5 mm serial section. Methods: adoption of enzyme immunoasssay, (ELA).
The expression of C-erbB-2 and AgNORs: The expression of C-erbB-2 refer to references with partly modifications and so did the test for AgNORs.
Results
Tumor cell cycle test: Table I demonstrates that each group show similar statement in phaseG 1, phase G 2 + M, except phase S. In comparison to group IMC, group M + IMC, and group M showed lower percentage of phase S in HAC tumor cells. The changes were statistically significant.
Lectin receptor experiment: The experiment covers 12 kinds of lectins' binding with tumor cells. Among them, positive binding percentage range from 70%-100%, the other shows lower percentage (0-10 % ). Each group demonstrates different reaction to the binding percentage of tumor cells. The lowest binding percentage of tumor cells takes place in group M+ IMC. The expression of oncogene: According to table 3 the expression of oncogene was reduced in every group, however, the lowest one was group M + IMC. The changes were statistically significant. AgNORs in each group were similar to the expression of C-erbB-2 oncogene, that is to say, group M + IMC was the lowest one which had statistically significant changes.
Table 1. The Percentage of Tumor Cell Cycles
——————————————————————————–
Phase
Group
n
——————————————————————————–
Phase G1 Phase S Phase G2+M
PI
——————————————————————————–
TB 5 33.9¡À4.1 58.3¡À 4.1 7.8¡À3.8 66.1¡À 4.1
M 6 34.2 ¡À4.3 56.9¡À4.5* 8.9¡À1.6 65.8¡À 4.3
M+IMC 5 37.9¡À6.2 53.8¡À4.7** 8.3¡À 6.8 62.1¡À 6.2
IMC 5 29.3¡À6.2 62.7¡À3.8 8.0¡À6.1 70.7¡À 6.2
——————————————————————————–
Table 2. The Changes of Lectin Receptors in Each Groups
——————————————————————————–
BSL CoA LCA RCA WGA
Group n
——————————————————————————–
£­ + + + £­ + + + £­ + + + £­ + + + £­ + + +
——————————————————————————–
TB 10 0 7 3 0 5 5 3 2 5 1 3 6 1 3 6
M 10 2 6 2 1 4 5 6 4 0c 2 5 3 1 7 2
M+IMC 10 5 3 2 5 4 1ab 7 3 0d 5 4 1ef 0 9 1
IMC 9 3 5 1 1 6 2 5 4 0 0 7 2 3 3 3
——————————————————————————–
Table 3. The Expression of C-erbB-2 and AgNORS
——————————————————————————–
Group n C-erbB-2
AgNORS
£­ + (granule/nuclear mean)
——————————————————————————–
TB 9 0 9 2.50¡À 0.70 (n=10)
M 10 2 8 2.60¡À 0.75(n=8)
M+IMC 10 5 5* 2.32¡À 0.59(n=9)#
IMC 9 2 7 3.04¡À 0.71(n=8)
——————————————————————————–
* Compared with group TB, P<0,05. # Compared with group IMC, P<0,05
Discussion
Animal experiment research indicated that there was a connection between the high expression of lectins receptors and hepatic carcinoma or metastasis of hepatic carcinoma. According to the result from test of HAC-bearing-mice's 12lectins receptors, high positive expression was observed in 5 kinds of lectins receptors. The moxibustion had certain low regulation action on its positive expression. The statistically significant decrease in positive expression of 3 kinds of lectins receptors ConA, LCA, RCA among 5 lectins receptors was observed. It indicates moxibustion especially combination of moxibustion and IMC have certain influence on biological characteristics of tumor cells. Further investigation, including the expression of GerbB-2 oncogene, the counts of AgNORs and changes of tumor cell cycle, was observed that group M+IMC had lower expression of C-erbB-2 oncogene in comparison to control group, lower counts of AgNORs compared with group IMC, and the lowest percentage of phase S HAC-tumor cells C-erbB-2 plays an important role in the tumor cell's process of development, proliferation and differentiation. It also has close relationship with the occurrence and development of tumor cells. Not only does it lead to malignant transformation but has positive correlation with malignant degree in many kinds of tumors. It has been proved that C-erbB-2oncogene had some correlation with the recurrence and metastasis of adenocarcinoma of breast and lung. The intranuclear transcription level, the number of ploidy and proliferation cycle could be observed through the technique of AgNORs. It would be helpful not only for the diagnosis of benign or malignant tumor, but also for the biological characteristics of tumor cells.
In sum, group moxibustion, especially group M+IMC, has certain antitumor effect, in that it could change the biological characters of tumor cell including speed of synthesis or proliferation, development, the degree of malignance, and other biological behaviors.
Chinese Medicine Brings New Lead Read more
Please click on the thumbnail pictures or text description in order to get a very large expandable image.
PLEASE NOTE – These point location diagrams are made available by the University of Technology, Sydney. They are reproduced with the permission of the authors of the 'Point Location and Point Dynamics Manual'. The diagrams are copyright and not for resale or commercial use without the permission of the authors, Carole and Cameron Rogers. Students and researchers however are free to download and use this material to assist them with their academic tasks. –