Quick Study: Acupuncture may lessen fear of dental work
PHOBIA

Acupuncture may lessen fear of dentist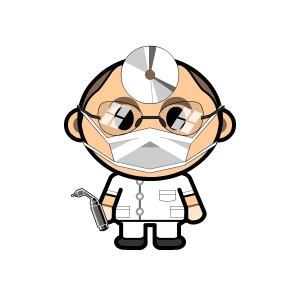 THE QUESTION When fear and apprehension keep someone from going to the dentist, might acupuncture help relieve the anxiety?
THIS STUDY involved 20 adults who had struggled with moderate to severe dental anxiety for an average of 10 years. Most had cancelled earlier appointments; a few had gotten some treatment under general anesthesia or after taking sedatives. When they arrived for a scheduled appointment for routine dental work, such as a cleaning, they first were given a five-minute acupuncture treatment, at two points on the head that have been shown to evoke relaxation. Their anxiety was measured before the acupuncture, which they did not know would be available, and after their dental treatment. On average, their scores on a standardized anxiety scale dropped from 28 (severe) to 11.5 (mild). Two people reported sleepiness. All of them completed their dental exam.
WHO MAY BE AFFECTED? People who avoid getting dental care because of anxiety, sometimes called odontophobia for severe cases. Relaxation techniques, behavioral therapy, biofeedback, hypnosis and sedatives help some but not all who have these fears.
CAVEATS The study included a small number of participants. Acupuncture was administered by dentists who had been trained in the technique.
FIND THIS STUDY March issue of Acupuncture in Medicine.
by Linda Searing
Acupuncture May Help Treat Depression In Expectant Mothers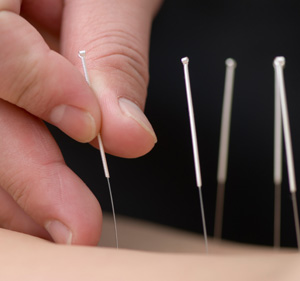 According to a new study, acupuncture may be an effective way to treat depression in pregnant women.
Currently, nearly 20 percent of women report symptoms of despair during pregnancy, while approximately 10 percent meet the criteria for major depression. Coping with the disorder can be extremely difficult for many women who do not want to take anti-depressants during pregnancy out of concern for the developing fetus.
"Depression during pregnancy is an issue of concern because it has negative effects on both the mother and the baby as well as the rest of the family," said study author Rosa Schnyer.
In the study, a total of 150 pregnant women meeting the standards for major depressive disorder were separated into three groups. One-third of the respondents were given acupuncture specific for depression, another one-third was given control or "sham" acupuncture and the others were treated only with massage.
The researchers found that the women who received depression-specific acupuncture experienced a significantly greater decrease in symptoms related to the disorder.
Acupuncture may also be used to help alleviate symptoms associated with headaches, lower back pain and menstrual cramps.
Acupuncture boosts libido, decreases hot flashes in breast cancer patients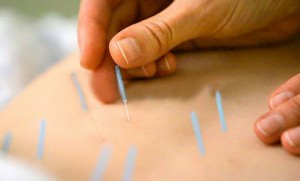 A new study has shown that acupuncture not only helps reduce hot flashes, but also improves sex drive of breast cancer patients.
The Henry Ford Hospital study revealed that acupuncture, when compared to drug therapy, has a longer-lasting effect on the reduction of hot flashes and night sweats for women receiving hormone therapy for breast cancer treatment.
Women also report that acupuncture improves their energy and clarity of thought, and improve their sense of well-being.
"Acupuncture offers patients a safe, effective and durable treatment option for hot flashes, something that affects the majority of breast cancer survivors. Compared to drug therapy, acupuncture actually has benefits, as opposed to more side effects," said study lead author Eleanor Walker, M.D., division director of breast services in the Department of Radiation Oncology at Henry Ford Hospital.
Ads by Google Menopause Is Easy A method that really works Natural, effective and lasting.www.maytree.netCancer Ayurveda Treatment STOP Cancer, live health long life no side effects, permanent resultswww.cowurine.com/CanStop Hot Flushes Cold Night sweats & mood swings too. Olivia's Secret. Guaranteed.www.oliviasecret.com
During the study, Walker and her research team recruited 50 patients tested the use of acupuncture to combat vasomotor symptoms in breast cancer patients as an alternative to drug therapy.
The patients were randomly assigned to receive either acupuncture or venlafaxine treatment for 12 weeks.
At the end of 12 weeks, all patients stopped their therapy and were followed for one year.
The study found that both groups initially experienced a 50 percent decline in hot flashes and depressive symptoms, indicating that acupuncture is as effective as drug therapy.
However, the acupuncture group continued to experience minimal hot flashes, while the drug therapy group had a significant increase in hot flashes.
The acupuncture group did not experience an increase in the frequency of their hot flashes until three months post-treatment.
The study is published online in the Journal of Oncology.
Source: Indian Express
Please click on the thumbnail pictures or text description in order to get a very large expandable image.
PLEASE NOTE – These point location diagrams are made available by the University of Technology, Sydney. They are reproduced with the permission of the authors of the 'Point Location and Point Dynamics Manual'. The diagrams are copyright and not for resale or commercial use without the permission of the authors, Carole and Cameron Rogers. Students and researchers however are free to download and use this material to assist them with their academic tasks. –
SPINE Trial Shows That Acupuncture Read more
Wrist Acupuncture Or Acupressure Prevents Nausea From Anesthesia
Women Turn To Acupuncture For PMS Relief
by Reporting Mallika Marshall, MD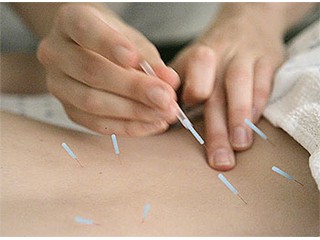 Millions of women suffer from severe PMS symptoms, and more and more of them are turning to the ancient technique of acupuncture, looking for relief.  Patty Gift remembers the severe pain of pre-menstrual syndrome, before she tried acupuncture. "I was not functional. So, I was irritable. I was very fuzzy in my thinking."
She tried everything from dietary changes to over the counter medications. Even the things that typically work, didn't work for Patty.  "I was exercising, which I had read would really help. At one point I was working with a gynecologist and taking birth control pills."  Patty was beginning to lose hope until someone suggested the ancient Chinese treatment acupuncture.
Acupuncturist Dr. Frank Lipman says the number of women seeing him for PMS is increasing. While there are no major clinical studies on PMS and acupuncture, Dr. Lipman knows what he sees in his patients. "At least 75 percent of women get better with acupuncture for PMS," Dr. Lipman said.
A practitioner will insert thin needles into specific parts of the body. Dr. Lipman says this releases blocked energy, easing symptoms like bloating and sweating. "They feel like this load has been released or this pressure that they were holding in has been released," Lipman said.  Patty felt better after just one session. "I feel much more clear-headed. My mood is much better."
The American College of Obstetricians and Gynecologists has no stance on the treatment, but some members believe it can work.  "Acupuncture probably affects the hormones of the brain called endorphins, which make people feel better," explained Dr. Veronic Ravnikar.  Dr. Ravnikar says she would never deter a patient from trying it, but stresses it's important for women to see a doctor prior to any type of alternative treatment.  "Along with the treatments, I always suggest lifestyle changes: exercise, good nutrition, and multi-vitamins."
Acupuncture for pre-menstrual syndrome typically lasts anywhere from 45 minutes to an hour per session. Most experts recommend regular treatments in order to maintain the best results.
Military tries 'battlefield' acupuncture to ease pain
By David Wood
"We use acupuncture as an adjunct" to traditional therapy, said Niemtzow. "The Chinese have used it for 5,000 years. It works, and it's powerful."
The procedure developed by Niemtzow is a variation of Traditional Chinese medicine acupuncture in which long, hair-thin needles are inserted into the body at any of hundreds of points to ease pain.
Niemtzow's variation uses one or more needles inserted into any of five points on the ear. The needles, which penetrate about a millimeter (or 4/100ths of an inch) into the skin, fall out after several days. The procedure can be repeated.
The ear acts as a "monitor" of signals passing from body sensors to the brain, he said. Those signals can be intercepted and manipulated to stop pain or for other purposes.
Even 18th-century pirates were convinced of the value, piercing their lobes with earrings "to improve their night vision," Niemtzow said with a grin.
He calls his procedure battlefield acupuncture because it's easily learned and requires no cumbersome equipment. A pack of needles can easily be carried in a pocket.
The method can be taught in a few hours to doctors, medics and combat troops, most of whom already have learned traditional battlefield first aid.
Col. Anyce Tock, chief of medical services for the Air Force Surgeon General, said yesterday that the service has authorized 32 active-duty physicians to begin "battlefield acupuncture"' training.
Air Force to Use 'Battlefield Acupuncture' for Pain Relief
By Noah Shachtman
The military medical community has been using all sorts of alternative therapies — yoga, meditation, even animal-petting — to ease the strains of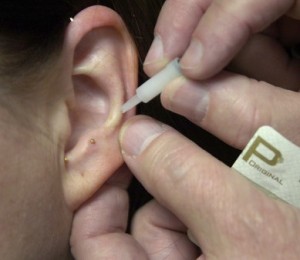 post-traumatic stress disorder FOR returning troops. One of the non-traditional treatments will be used in a war zone for the first time.
"The Air Force will begin teaching 'battlefield acupuncture' early next year to physicians deploying to Iraq and Afghanistan," reports the Baltimore Sun's David Wood. "The initiative marks the first high-level endorsement of acupuncture by the traditionally conservative military medical community, officials said."
Using tiny needles that barely penetrate the skin of a patient's ear, Air Force doctors here say they can interrupt pain signals going to the brain … relieving even unbearable pain for days at a time….

"This is one of the fastest pain attenuators in existence — the pain can be gone in five minutes," said Col. Richard Niemtzow, a physician, acupuncturist and senior adviser to the Air Force surgeon general.
Niemtzow, an oncologist, also sees acupuncture as a way to treat obesity and macular degeneration.
Meanwhile, other Eastern-inspired techniques are slowly spreading throughout the services. Walter Reed hospital is using yoga to combat PTSD. Submariners and Camp Lejeune marines are using "Warrior Mind Training" to improve mental focus. And the Army is spending $4 million to study various alternative-therapies, including a research project that examines "how holding and petting an animal can treat PTSD."